Game Updates 27/08
Graphics
We got a designer working on the resource/village area and on the buildings. He's working in 3D and so far we like how it turns out. Obviously, the buildings will be very small in the game, but I thought you'd appreciate the large version in detail. Here's the Barracks building as a small preview.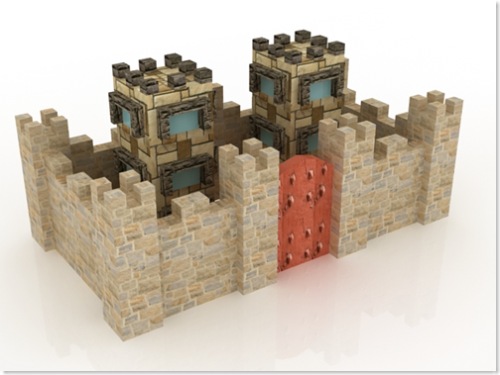 The test version
Probably a few days after the designer finishes the village graphics we'll launch the open test game. That would mean 10 days from now or maybe 2 weeks. It will be a bug hunting version, so don't expect a fully working game. I'm secretly hoping that we'll finish with the test in 3-4 weeks so we can launch officially in October, but I'm not holding my breath.
The Forums
Mars is working on modifying a free VBulletin template to look the same as the game when it comes to colors and buttons and he's almost done. Just a bit more work on some buttons but it's 99% done. Here's a preview of the forums in case anyone is interested to see how they'll look like.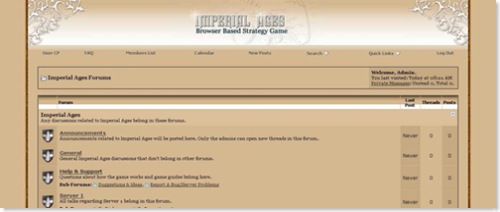 For Totte
Don't know if you saw my reply in the Contact page while we had the old theme so I thought I'd post here. That free WoW theme we tried was legal as far as I know, because they were using graphics given by WoW creators for fan sites. Still, it didn't worked well having a theme from another game for our blog, so I changed it. Unfortunately this theme doesn't show comments on pages, just on articles, so I don't know if you saw my reply there before we changed it. So, I replied here.