Quick Tour
Imperial Ages is a browser game with the action taking place in the Medieval Ages. You can pick one of 4 civilizations when you register: Papal State, Hanseatic League, Mongols and Valachia.
1. Below you can see how a developed village looks like, with buildings and resources upgraded, with troops stationed in it and warehouses full of resources.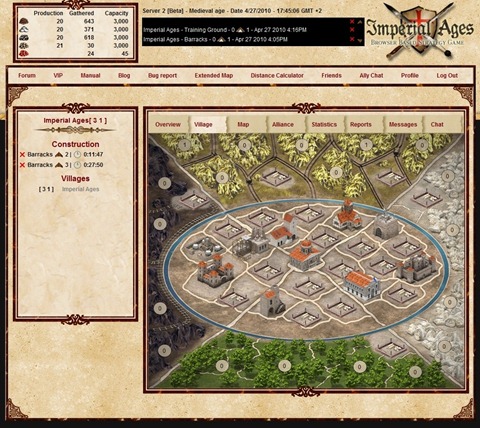 2. The second screenshot contains the map, where you can see all your neighbors, allies or enemies.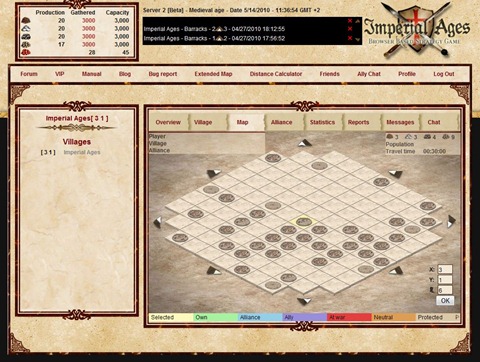 3. You can use the overview to check out quickly the situation with all your villages.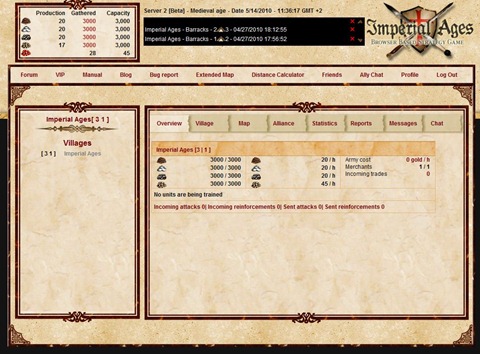 Want to play Imperial Ages and discover the rest?